Houston Car Accident Lawyer
Home »

Houston Car Accident Lawyer
Have You Been Seriously Injured in a Houston Car Accident?
Are you concerned about medical bills, time missed at work, and other damages because of the injuries you suffered in an auto accident? Our Houston car accident lawyers can help!
Baumgartner Law Firm has helped thousands of car accident victims obtain maximum compensation for personal injury after an auto accident that was not their fault.
Led by a Houston car accident lawyer that is preeminently rated, holds two law degrees, and has earned many awards like Super Lawyers, Top 100 Trial Lawyers, and many others. Our Law Firm has over 35 years of experience with vehicular accidents in Houston and a long track record of winning record settlements from insurance companies.
We Have Won Thousands of Car Accident Injury Cases!
Call our top-rated car crash lawyers in Houston, TX, for a free consultation. Speak directly with a Houston car accident lawyer from our law firm to review your case and learn your rights and options.
Call
our
Houston car accident attorneys
Get a Car Accident Lawyer Houston Trusts!
Call
our
Houston car accident attorneys
As hard as you try to keep yourself and your family safe, thousands of lives are lost, and many more are injured in Houston car accidents yearly. When disaster strikes, you need a Houston car accident lawyer from Baumgartner Law Firm. Our Houston car accident lawyers have been winning car accident lawsuits and getting car accident settlements for decades. We are considered one of the best car accident lawyers in Houston.
Contact our firm as soon as possible after a Texas vehicle accident. Our Houston car accident lawyers specialize in trucking accidents, eighteen-wheeler accidents, commercial vehicle accidents, automobile accidents, rear-end crashes, motorcycle accidents, drunk driving accidents, uninsured and underinsured motorist claims, and more.
Talking with an experienced Houston car accident attorney specializing in vehicle collision cases should be among the first things you do after a car wreck. If you've been in a car accident, motorcycle accident, or suffered a car accident injury, speaking with an experienced car accident lawyer can help.
Let our car accident lawyers deal with the other driver's insurance company on your car accident claim and work to get you a car accident settlement. Need legal advice on a car accident settlement? Call one of the winningest auto accident lawyers in Houston, TX.
Contact

a Leading Houston Car
Accident Lawyer

Right Away
Why Hire Our Car Accident Lawyers in Houston
We help accident victims injured in Texas vehicle collisions and the families of those killed due to the negligence of another. For over three decades, the top-rated car accident attorneys at Baumgartner Law Firm, Personal Injury Lawyers, have handled car accident cases in the greater Houston, TX, area and worked hard to ensure each car wreck victim receives the maximum possible compensation.
Our award-winning car accident lawyers have over 35 years of experience with car accident claims. We have handled all of the common car accident injuries and are known to car insurance companies. Call the Houston car accident lawyers at Baumgartner Law Firm if you are seeking the best lawyer for car accidents in Houston.
A Houston auto accident attorney will deal with your personal injury claim and the insurance adjusters from the car insurance companies on your car accident claim. A car accident attorney offers a free consultation. If you are worried about medical expenses or medical bills, lost wages, or the impact of your making a claim with your own insurance company.
Talk with an experienced car accident attorney. Our auto accident attorneys have been filing personal injury lawsuits on car accident cases since 1985.
Contact us before talking to an insurance adjuster if you were involved in a vehicle accident in Texas that was not your fault and you feel you have a personal injury claim. There is no charge for your free consultation.
Getting quality legal representation is important. Baumgartner Law Firm Personal Injury Lawyers have practiced only personal injury trial law in Houston, TX, since 1985. Auto accident adjusters know we fight for fair compensation. Our experienced Houston auto accident lawyers have helped thousands of people with motor vehicle accidents.
Our auto accident attorneys can help get a copy of your crash report and seek to hold the negligent driver accountable. If the insurance company refuses to pay fair compensation for your personal injury claims, we will file a personal injury lawsuit. Houston car accidents can be complicated. Let our experienced car accident lawyers help.
Houston car accident cases are usually very time-sensitive and require fast action and an immediate investigation. Don't put off obtaining legal help. Contact a top-rated Houston car accident lawyer today. Call a car accident lawyer in Houston, TX, who has been recognized as one of the best in Houston, to schedule a free consultation.
Do I Need Help With My Car Accident?
Not every type of auto accident requires a lawyer. Accidents without injury don't require a personal injury attorney, and a car accident victim with only a minor injury may not even need a lawyer. After being hurt in a collision in Houston, some handle their injury claims themselves. But trying to work with the driver's insurance company can cost you money in the long run.
Start by reading your car accident report. While the investigating officer's opinion of fault is not binding on the insurance company, it can give an objective view of the cause of a motor vehicle accident. Our Houston car accident attorneys can learn much simply by reviewing the crash report. Even in cases of clear responsibility for a car wreck, auto insurance companies can be difficult to deal with on both property damage and personal injury claims.
If your injuries are serious and medical expenses are piling up, you may need help with your car accident case. Suppose the other driver did not carry car insurance, and you must make an uninsured motorist insurance claim with your insurance company. In that case, you probably need help from a Houston car wreck lawyer. Dealing with a car insurance company Is not fun.
Houston car accident statistics suggest that one-third of all drivers have no insurance. If you har hit by a diver with no insurance, reach out to one of the Houston car wreck lawyers near you to review your insurance coverage and options. Contact us to schedule a free consultation.
Types of Injures Our Houston Car Accident Attorneys Handle
If you've been involved in a serious car accident in Houston, our firm's experienced Houston car accident attorney can help. We have extensive experience handling complex personal injury cases all over Texas. Here are some examples of the types of car accident injuries our Houston car accident lawyers may seek compensation for:
Head and brain trauma and Traumatic Brain Injuries (TBI)
Whiplash & neck injuries
Lacerations, cuts, burns, and scrapes
Chest injuries
Arm & leg injuries
Soft tissue injuries
Fractured and broken bones
Physical pain
Internal bleeding
Chronic pain
Organ damage
A catastrophic injury that impacts mobility or quality of life
Call An Experienced Car Accident Lawyer
Call
our
Houston car accident attorneys
If you've been injured in a car accident, the Baumgartner Law Firm can help. Our experienced car accident lawyer has decades of results handling complex car accident injury cases in Houston and all over Texas. Our team of experienced car accident attorneys will work tirelessly to get you the compensation you deserve for your injuries. Contact the Houston car accident attorneys today for a free consultation to discuss your car accident case.
Why Choose Baumgartner Law Firm?
Houston-based:
We are the top-rated car accident attorneys, and at Baumgartner Law Firm, we handle cases in the greater Houston, TX, area.
Qualified:
You get a preeminent-rated car accident lawyer from a personal injury law firm voted one of the best in Houston. Get a Houston car accident lawyer with more than 35 years of experience with car accident claims. Our lead personal injury attorney has not one but two law degrees.
Reputable:
Our award-winning car accident attorneys charge no upfront costs and have a reputation for winning fair compensation over 35 years. The Better Business Bureau recognizes our personal injury law firm. We are lead counsel rated and have won numerous awards, including SuperLawyers and many others.
Highly Experienced:
We have helped thousands of people maximize compensation after a car accident and know the common defense tactics negligent parties use inside and out. Our Houston car accident lawyers have helped auto accident victims since 1985.
Professional:
You come first! We handle your case so you can focus on recovery. Read our many 5 Star reviews from clients.
No Fees Unless You Get Money
We don't get paid unless you win. Your initial consultation is free, and we cover all costs in developing your case, only recovering expenses when you receive your settlement.
What You Need to Know About Contingent Fees
In Houston, car accident lawyers handle cases on "contingency fee" arrangements. A contingency fee personal injury case means the lawyer's pay is contingent on getting money from the claim. No money is required upfront. The attorney only gets paid a fee if they successfully recover your compensation.
Contingency fees are calculated on the total money recovered. In Texas, the bar association requires contingent fee agreements to be in writing. Always read the form before signing. Make certain you understand the terms. Fees can vary between law firms, and in Houston, most attorneys base the contingent fee on how far the case progresses. Baumgartner Law Firm Personal Injury Lawyers charge one-third for cases settled out of court but can charge forty percent of the total money recovered if the case involves litigation.
The contingent fee arrangement rewards the attorney for stellar results and gives victims a voice when they cannot pay out of pocket for legal help.
How Much Do Our Car Accident Lawyers Charge?
As stated above, our auto collision lawyers charge a 33.33% fee of the money recovered in a settlement before a lawsuit is filed. If a lawsuit is filed, we can charge up to 40% of the money. With injured children, we usually reduce our fees.
Our law firm has been protecting the financial future of injured Houstonians for over 35 years. We have recovered countless multimillion-dollar results. Our high success comes from limiting the number of cases we accept to provide the best possible service to the clients we take.
Our fees are calculated based on the gross recovered money. We charge no fee if you do not get money in your pocket. In addition to the fee, we have reimbursed our out-of-pocket expenses spent on your case. If we don't recover money for you- you pay us nothing!
By limiting our cases, we focus the time, attention, and resources necessary to maximize compensation for our clients.
Suppose you have been hurt in a truck accident in Houston. Call the Baumgartner Law Firm and talk with a truck accident lawyer in Houston, TX, for a no-obligation consultation. There is never a charge for an initial injury accident consultation. Feel free to ask your questions, and we will do our best to answer those for you.
What Happens If My Case is Not Settled?
The majority of car accident injury claims are settled before a trial. Many cases are settled before a lawsuit is filed. Others settle after a lawyer files a lawsuit but before a trial takes place. If your case does not settle, the attorney you chose presents the case to a jury for resolution.
How are Personal Injury Lawyer Fees Calculated?
Our fees are calculated based on the gross recovered money. We charge no fee if you do not get money in your pocket. In addition to the fee, we have reimbursed our out-of-pocket expenses spent on your case. If we don't recover money for you- you pay us nothing!
What Should I Do After a Car Accident?
Here you'll find helpful information if you find yourself involved in hit-and-run accidents, truck accidents, motorcycle accidents, car accidents, or other types of collisions.
The steps you take immediately following your auto accident can have a great impact on your insurance claim and the compensation and financial recovery available to you in legal proceedings. Follow the steps below. Don't worry. We know it can be difficult to remember exactly what to do in the moments following an accident – especially if you're injured and in shock. Following this list, you'll find a copy you can download and keep in your car.
Call 911 & Seek Medical Attention if Needed
Take note of your location (street name or highway sign) to provide to the operator.
Be aware that delaying treatment can make insurance coverage matters more difficult.
Gather Information About the Car Accident
The other driver's name address and telephone number.
The driver's license number of the other person and the license plate of the car that hit you. The name address and telephone number of any witnesses.
Photographs of the vehicles' resting place before they are moved and damage to both vehicles. Recording of any statements by the other driver admitting fault.
Use the camera on your phone to take photos of the scene of the car accident. Photograph the other vehicle's resting place before the vehicle is moved. Take photos of the damage done to both vehicles, skid marks, debris on the road, and anything else that may have contributed to the accident. Write down anything the other driver did or said, including any statements they made admitting fault.
Call the Police
Police reports can help determine fault.
The official crash report helps prevent the other side from changing their story.
Notify Your Insurance Company
Regardless of who was at fault, notify your insurance company immediately.
Do not communicate with the opposing party's insurance company or release medical/employment or other records to them before speaking with your attorney.
Do not accept the insurance company's valuation of your claim without consulting your car accident attorney.
Assess Whether Medical Attention May Still Be Necessary
Even if injuries were not immediately apparent, seek medical attention right away if you experience stiffness or pain after the accident.
Some types of injuries may not present symptoms until several hours after a motor vehicle crash. Seeking medical treatment promptly can also establish a connection between your injuries and the auto accident.
Obtain an Accident Report
The police accident report should be submitted to the Texas Department of Transportation within 10 days.
Request your copy through the crash report online and purchase the report. You will need specific information to file the request, including:
The names of the parties involved in the accident.
Date of the accident.
Location of the accident.
$6 for a regular copy
$8 for a certified copy for a legal proceeding.
Contact Your Personal Injury Attorney As Soon As Possible Following A Motor Vehicle Collision
Call Baumgartner Law Firm at (281) 587-1111 to answer any questions you may have. An attorney will ensure you've taken all of the proper steps to protect yourself and your case and will walk you through the rest of the process.
Take advantage of a free personal injury consultation from an expert car accident lawyer.
Should I Contact the Houston Police After a Car Wreck?
Texas law requires the officer to file a police report if someone is hurt or killed in a car wreck or if there is more than $1,000 in property damage. Often you are in an accident and call the police, but after an hour, they still haven't arrived. This forces you to exchange information with the other driver and leave the accident scene.
Officers not arriving timely at a crash site is a problem in Houston and Harris County. A report will not be filed if an officer does not show up at the scene. In Texas, you may file a Driver's Crash Report (CR-2) online on the TxDOT website.
Download Your Free Houston Car Accident Checklist Today!
Why Medical Treatment is Vital to Your Injury Claim
Seeking medical treatment as soon as possible after an auto accident protects your health and can link your injuries to the auto accident.
An insurance company will often look for holes in your car accident claim. For example, if you were injured in a car accident but did not seek medical treatment for a few days or even weeks following the collision, an insurance company may try to claim that you sustained injuries after the accident occurred. Or you were not hurt in the crash.
Protect Your Health and Your Auto Accident Case
Many people will avoid medical treatment after an auto accident simply because they don't believe the injuries they sustained require medical treatment. Unfortunately, some auto accident injuries do not present symptoms immediately.
In some cases, auto accident victims will not experience pain or other signs of injury for 24-72 hours after an accident. Failing to seek medical attention as soon as possible after you have been involved in a motor vehicle crash will negatively impact your recovery and seriously damage your claim.
What You Need to Know About Medical Documentation After A Motor Vehicle Accident
Your medical records will be used as evidence when building a case against the negligent party to prove the severity of your injuries due to the auto accident. Your car accident attorney will obtain copies of your medical records to help determine medical treatment costs and future medical care needs.
Your medical records will allow a Houston car accident attorney to value your claim accurately. If you sustained life-changing injuries in a car accident, you might be entitled to compensation for past and future medical treatment costs.
Why You Must Follow Through with the Medical Treatment You Need
If you were severely injured in a car accident that was not your fault, you must seek medical treatment as soon as possible. Additionally, it's important to continue to receive the medical care you need for your accident-related injuries.
If you fail to make it to your medical appointments or physical therapy sessions, an insurance company will claim that your injuries are not as severe as you claim. Because of this, you must continue with your medical treatment and keep your car accident attorney up-to-date on your health and medical progress.
How an Attorney Can Help With the Insurance Claim?
After an accident, you may be overwhelmed by the mounting pile of medical bills. You might also be out of work or have lost wages if you were seriously injured.
An insurance company can become very aggressive with accident victims, especially when they have declined the adjuster's lowball settlement offer. Having an experienced and knowledgeable car accident attorney in your corner can change everything. Not only will you have experienced and reliable legal representation, but you will also have accident attorneys who will handle all communication with the insurance company.
Insurance companies don't want you to hire Houston car accident lawyers, as there are many things the adjuster doesn't want you to know, including what your claim is worth. When you hire a car accident lawyer to represent you, an insurance company automatically knows that they will have to pay you a fair settlement.
You may not have experience negotiating with an insurance adjuster, but a car accident attorney lawyer does.
The Dangers and Complexities of Truck Accidents
A commercial truck accident can be devastating for the occupants of a passenger vehicle. A commercial truck weighs thousands of pounds, which is why the results of a commercial truck accident are often life-changing or fatal.
Additionally, these accidents are very complex to investigate since most truck accident claims involve multiple parties, such as the trucking company, the entity responsible for loading the cargo, the person or entity responsible for maintaining the vehicle, and other potentially liable parties.
It's the responsibility of the plaintiff to prove liability. Considering the many complexities of truck wreck cases, working with an experienced truck accident lawyer is the best way to ensure you receive the settlement or award you deserve.
The Car Accident Lawsuit Process
The statute of limitations for car accident injury claims in Texas is two years. You must gather the information and evidence to support your case immediately following the accident. Your attorney will represent your best interests and pursue the negligent party in settlement negotiations.
Your case may also go through a phase of mediation. If it is not resolved and the insurance company will not agree to a fair settlement, your lawyers will take your case to trial. This first involves the Discovery Phase, then any Motions for Summary Judgment. An experienced car accident attorney will use the following evidence to prove your case in a lawsuit for injuries:
Medical records documenting treatment and injuries
Medical bills showing the cost of necessary care caused by a car crash
Lost wage calculations from clients' employers.
Doctor testimony regarding diagnosis, prognosis, and the cause of injuries sustained in the car crash
Lifecare planners for those with catastrophic injuries for extended periods of time or a lifetime
Friends and family members may testify about the impact of the traffic accident on their loved one
Video of the scene and crash, if available
Working with the lawyers at the Baumgartner Law Firm ensures you can focus on your recovery and won't miss gathering any important evidence or meeting legal deadlines. Contact a top-rated car accident lawyer today.
Will My Lawyer Have to File a Lawsuit?
Experienced attorneys will often be able to settle a personal injury case before filing a lawsuit. However, some insurance companies may need encouragement to offer fair compensation for your damages. Filing a lawsuit lets the insurance company know that if an agreement can't be reached, a jury will get to decide on fair compensation.
How Long Does an Injury Claim Take?
Personal injury claims can take from a few months to a few years. The process of dealing with the insurance adjuster on reasonable compensation generally happens after you have been released from medical care and the adjuster has been given your medical records.
Do I Need a Lawyer to File a Car Crash Injury Lawsuit?
If a lawsuit must be filed, getting an attorney is suggested. Most cases will settle before going to a trial.
Not every case requires a lawsuit. For example, 15 or 20 years ago, about 80% of all automobile accident claims were settled before filing a lawsuit.
But, in the meantime, Texas has enacted "tort reform," which has encouraged automobile insurance companies and adjusters to take a more hardline approach to injury victims.
The net result of this law change is that, more often than not, a Houston car accident lawyer must file a lawsuit to get the insurance company's attention focused rightly on your claim.
Of course, that is not to say that your case will go to a trial, as most cases settle before the trial starts. But the odds of a car accident lawsuit being filed are much higher today than before "tort reform."
The reason is that tort reform makes it much easier for an insurance company to lowball and force a trial on both their insured and the innocent victim. Usually, the insurer uses employee counsel to reduce the costs of disputing every case.
The general rule is the more serious the injuries, the more you need a skilled attorney to handle your case. With fatal accidents, getting a leading wrongful death lawyer is recommended.
How Long Before I Can Get to Trial?
Your attorney will file a lawsuit if your case cannot settle for a fair amount. A Houston personal injury lawsuit can take over a year to get to the first trial setting. With the backlog of cases in Harris County, it isn't easy to get a trial in the first trial setting.
Between one and two years after the lawsuit is filed is the most reasonable estimate of when you may get to a trial. After COVID, many courts are backed up, and it might take more than one trial setting to get your day in court.
How Long Does the Auto Accident Trial Last?
Cases can take as little as 1 to 2 days or go on for weeks. A lot depends on the complexity of the case, the number of parties, and the damages in dispute.
If a lawsuit is filed, your "day in court" can be as early as a year from the filing date in Harris County, Texas, but most often, it is closer to two years. The exact day is up to the court, and it is not unusual to have multiple settings before a trial is conducted on a case. In the meantime, your car accident attorney will prepare your case and obtain demonstrative evidence to tell your story.
How Much Are Car Accident Settlements
Here's how a car accident settlement is determined:
MEDICAL BILLS –
Medical cost is the main basis for a car accident settlement. For this reason, it is essential to have evidence of the cost of care you received, whether it be in a medical clinic or hospital., and the extent of that care.
LOST WAGES –
You can be compensated for the time you have to take off work due to an injury. Your case will be assessed based on several factors, so be sure to document any lost wages caused by your injury.
PAIN/SUFFERING
Serious injuries can cause emotional harm as well as physical harm. If you experience pain and suffering due to a car accident, be sure to inform your lawyer of this.
Auto accident damages are medical bills, lost wages or reduced earning capacity, pain and suffering, and other legal damages in Texas.
Fault determination is the most crucial factor in car accident cases. Of course, if you contributed to the cause of the accident, then the outcome will be determined based on the laws of your state. In Texas, we use a comparative fault system. You may still be entitled to compensation if you are less than 51% at fault.
If you are NOT at fault, you may use several options to result in being compensated:
You can file a claim with your own car insurance company for your property damage.
You can file a third-party claim with the other driver's insurance company.
You can also file a lawsuit against the other driver.
Should you file a lawsuit, it is crucial to remember that the other party could counter-sue you. Therefore, finding an injury attorney specializing in car injury settlement cases is vital. Common types of car accidents include rear-end collisions and disregarding traffic signals.
If you choose that route, your insurance company must pay for any medical bills (PIP or Med Pay) and property damage (if you have full coverage), according to your policy coverages and limits.
What Does a Settlement Involve?
To reach a car accident settlement, the required steps can be quite lengthy to carry out. You can choose to resolve without dispute, which is what most parties choose. It is often favorable to settle before filing a lawsuit and going to a courtroom, as any jury verdict could potentially lead to a non-guaranteed decision taken by the jury.
The first step to reaching a car accident settlement is to gather all information about the accident, including evidence. Medical records, receipts for medical costs, photos, and witness testimony must all be presented to prove your case.
What You Want to Know About Demand Letters
Once you have gathered the information and documentation, it is time to prepare a demand letter addressed to the insurance company, which will need to clearly and concisely state your claim.
In the demand letter, your personal injury or injuries must be detailed and contain information about the damages you wish to recover as part of the final compensation amount.
Upon receipt of the demand letter by the insurance company, it will investigate the case and decide, in its opinion, whether or not you are eligible for an accident settlement based on the evidence that was provided.
If the insurance company accepts your evidence, you will be offered a settlement amount. At this point, you can negotiate an agreement if the amount is less than what you anticipate. Should the insurance company deny your negotiation for a different amount, you can consider filing a lawsuit to obtain just compensation.
How long a car accident case takes depends on many factors. One of which is your Houston personal injury lawyer.
Some choose to sue the other driver. If you decide to do this, a lawsuit will be filed with a local court.
What is the Statute of limitations?
Each state in the United States has its own statute of limitations, which are the laws that place time limits for filing an injury claim for a car accident. You should review the rules in the state in which you reside. In Texas, the general statute of limitations is two years from the date of the accident. Other factors can potentially shorten or lengthen a time limitation on bringing a lawsuit in Texas. Always consult a local attorney.
The clock for the statute of limitation starts the minute you are involved in a car accident. You will only have that stated time in which to file a lawsuit against the other driver who has caused personal injury, damage, or/and pain and suffering.
Once the time limit expires, you will no longer be able to sue the other driver, and they won't be able to sue you.
What You Need to Know About Dealing With an Injury Adjuster?
An injury claim adjuster does NOT work for you, unlike a lawyer you hire for your case. The adjuster does not protect your interests. Instead, the adjuster simply negotiates a claim where necessary. The other person's insurance adjuster is NOT on your side.
Negotiation with an injury claim adjuster can go on for a while. If you find this to be true in your case, it is important to practice patience and remember that you may reach a fair car accident compensation amount in some cases. However, without an experienced lawyer, it can be challenging to be treated well by an injury adjuster.
If you're dealing with an injury claim adjuster and need our help, call us today at 281-587-1111 to discuss your settlement needs.
How Much Can I Receive if I am Injured?
The amount you can be paid if you were injured in a car accident that wasn't your fault will be based on several factors, and no two car accident cases are the same. This is why the insurance company must assess all of the evidence submitted. Common car wreck injuries include neck and back injuries and many others.
We recommend working closely with a legal professional to gather all of the evidence you need and present it properly. There are multiple things that an injured party can claim if involved in a car accident, including medical bills, pain, suffering, damages to parts of the car such as the rear end, severe cases, long-term conditions, and care for such things as brain injuries.
The compensation paid per case must be assessed independently. A car accident attorney can closely work with you if you want to sue the driver responsible for the car accident. For a personal injury case, having a professional on your side can work in your favor when you are suing for injuries.
You could be eligible for just a few thousand dollars in the case of a minor car accident or hundreds of thousands of dollars if you have sustained severe physical damages. There is no exact answer to the above question, as everything must be accounted for and assessed before putting forward a compensation settlement amount for a car accident. Many victims call us to ask if their settlement offer is fair.
But our Houston car accident lawyers can't give an evaluation of the value of the case without knowing the full details of the case.
How Are Auto Accident Claims Calculated?
Your personal injury case is calculated based on several different factors, which are both physical and economic. Everything must be assessed when it comes to your pain and suffering. The process can take a while. You must submit all evidence of medical treatment, medical bills, damage to your car, and other expenses.
The settlement will also be calculated at a higher amount should it be found that the at-fault driver was under the influence of drugs or alcohol. If this is the case, you will need to preserve important evidence, which your personal injury attorney can take care of on your behalf.
What is Fair Car Accident Compensation?
There is no right or wrong answer to this question. A fair car accident settlement is one that takes into consideration the emotional, physical, and economic impact on the victim. Usually, the at-fault driver's insurance company will pay up to the insurance limit where they feel the damages are substantial and the liability clear.
Otherwise, a fair settlement amount considers all of the above factors to calculate the amount of money that should be paid to the victim. The victim or their car injury lawyer can submit all types of evidence and request compensation for everything from vehicle damages to the time lost at work due to medical injury and treatment.
Do You Always Get a Settlement From a Car Accident?
An insurance company will pay for injuries and damages sustained when you are eligible for a car accident settlement. Each accident case is unique, which is to be kept in mind when claiming car accident compensation. In some cases, a smaller settlement amount might be offered, in which case you can handle a negotiation with an insurance adjuster. If the amount you are offered is not fair, you can negotiate or seek help from an experienced lawyer or consider small claims court.
In some cases, where an insurance company will not pay you a settlement, you can choose to sue the driver for your injuries. Most of the time, an insurance company will payout to an accident victim where evidence has been provided proving fault and damages. Some insurance companies have a take-it-or-leave-it approach and may require you to get an attorney. However, some highly-rated attorneys will not take minor injury collision cases.
Car crash settlements can be difficult to reach an agreement on. If you decide to take your case to court, have a solid lawyer on your side!
How Much Can I Include For Medical Bills?
Your medical bills in Texas are limited to bills actually paid or incurred. You will need to include details of the medical costs you have had to pay and the details of any outstanding balances on medical bills.
The amount you are entitled to recover for your medical bills will depend on the out-of-pocket payments, the outstanding balance, and what a health insurance company may have paid for your care resulting from the collision.
Can I Make an Injury Claim if I am Partly at Fault?
Possibly. Texas is a comparative responsibility state. If you are less responsible than the other driver, you may be entitled to recover your damages, less the percentage of your own fault. For example:
Joey was in an accident where the other driver failed to yield the right of way and struck Joey's car at an intersection. The other driver was ticketed. However, Joey was speeding at the time as shown by the computer download from his car, and witnesses confirmed speeding to the crash. A jury found Joey to be 20% at fault and the other driver 80% at fault. Joey would be entitled to 80% of his total damages.
If you're planning a trip to Houston, Texas, you'll find plenty to do in this sprawling metropolis. Houston is the home of NASA's Johnson Space Center and is a hub for the oil and gas industries, as well as a thriving cultural and visual arts scene. Listed below are some facts about Houston.
Houston is home to NASA's Johnson Space Center
The NASA Johnson Space Center is a complex of more than 100 buildings on more than 1,620 acres in the Clear Lake area of Houston, Texas. It was given the official nickname of Space City in 1967 and serves as NASA's mission control center for the U.S. human space flight program. The Center is best known for its flight control function, known as Mission Control. The Mission Control function was employed in many of the NASA's earlier space missions, including the Gemini and Apollo programs. The Space Center is accessible by car, but you should allow plenty of time for traffic. Parking at Space Center Houston is available for $5, but you may have to wait a few minutes if you arrive during high-traffic times. If you arrive after hours, you can take the bus or a sightseeing tour to get to the center. Those traveling on a budget may want to consider taking a tour.
It is a major center of the oil and gas industries
The city of Houston, Texas, is home to hundreds of firms in the oil and gas industries. As one of the largest oil and gas producing cities in the world, Houston has become an economic center for energy companies. This industry is supported by Houston's Energy Corridor, an area along Interstate 10 that is home to many businesses engaged in energy operations. In fact, Houston is rumored to be getting a second energy corridor. Houston is home to around 4,600 energy-related companies and employs approximately one third of Texas' total gas and oil jobs. The early 1900s saw Houston's oil and gas production skyrocket. While Tulsa was a much bigger energy town in the early 1960s, Houston developed a large international airport and aggressively pursued its opportunities. This helped make Houston a desirable location for many kinds of businesses. Although oil and gas production began in Houston in the late 19th century, other cities, including Dallas, had a brief oil boom.
It has a vibrant visual and performing arts scene
It has a vibrant visual and performing arts scene The culture of Houston is renowned for its many arts organizations, including the acclaimed Menil Collection and Rothko Chapel. More than two thousand arts programs are hosted here each year, and the city is home to many established museums and performing arts groups. The city also offers plenty of opportunities to discover the world through art. Whether you're looking to enjoy live theatre, attend an opera, or learn about the local jazz scene, Houston has it all. The art scene in Houston is characterized by visionary benefactors and rich history. Art lovers can enjoy the acclaimed Texas Ballet Company, the Houston Symphony, and the Houston Ballet.
If you're traveling to Houston TX, you're likely wondering if there's a public bus system. The good news is that Houston does have one, and it's the METRO system. The system consists of the Houston public bus system, METRORail train, and commuter network park and rides. While there's a learning curve, the public transit system is a viable alternative to Inner Loop traffic. In fact, most people in Houston, TX, use the bus system. Houston's bus system features dozens of routes that go pretty much anywhere you need to go. Although Houston has a well-established bus system, there are some areas in the city that are better served by other methods. METRO's New Bus Network overhauled the route system, introducing improved service for more people and adding more weekends to the service. There are 22 bus routes, three light rail lines, and other improvements, including an increased frequency. For instance, the New Bus Network includes trains or buses every 15 minutes, meaning that you can expect to be on the bus within a half-hour.
It has a light rail system
The METRORail light rail system covers 22 miles of Houston. The system began in 2004 and has seen a steady increase in ridership since its opening. The system currently has three lines, including the 13-mile Red Line that runs through downtown Houston and passes the Museum District, Texas Medical Center, and University of Houston-Downtown. A third line, the Green Line, runs 3.3 miles from downtown to Magnolia Park Transit Center. The Dallas Area Rapid Transit agency, which built the DART rail system, originally planned the system as a regional transportation system that served as a way to serve as many people as possible without focusing on specific destinations. However, the Houston METRO agency always has specific destinations in mind when planning its system. DART stretches 90 miles and features 62 stations in 13 cities. The Houston METRO light rail system has 44 stations in central Houston.
Alief
Central Southwest
Downtown
East Downtown
East End
East Houston
Energy Corridor
Greater East End
Houston Gardens
Independence Heights
Northside
Northline
Southeast Houston
Southbelt / Ellington
Southwest
Spring Branch
Third Ward
University Oaks
Airports Serving the Area
George Bush Intercontinental Airport 2800 North Terminal Road 77032
William P Hobby Airport 7800 Airport Boulevard 77061
Sugarland Regional Airport 12888-B Highway 6 South Sugar Land, TX 77498
Ellington Airport 11602 Aerospace Avenue 77034
Houston Executive Airport 1900 Cardiff Road Brookshire, TX 77423
David Wayne Hooks Memorial Airport 20803 Stuebner Airline 77379
Pearland Regional Airport 17622 Airfield Ln Pearland, TX 77581
Conroe-North Houston Regional Airport 10260 Carl Pickering Memorial Conroe, Texas 77303
Houston Southwest Airport 503 McKeever Rd. #1505 Arcola, TX 77583
Highways Serving the Area
I-10
I-45
I-69
I-610
US-290
SR-8
SR-225
SR-249
SR-288
University Of Houston 4800 Calhoun Rd 77004
University Of Houston Clearlake 2700 Bay Area Blvd 77058
University Of Houston Downtown 1 Main St 77002
Texas Southern University 3100 Cleburne St 77004
Rice University 6100 Main 77005
Things to See in the Area
Bayou Music Center 520 Texas Ave 77002-2737
Space Center Houston 1601 NASA Parkway 77058
Downtown Aquarium 410 Bagby St 77002
Astrodome 3 NRG Pkwy 77054
Sam Houston Race Park 7575 North Sam Houston Pkwy W 77064
Houston Museum Of Natural Science 5555 Hermann Park Dr 77030
Houston Zoo 6200 Hermann Park Dr 77030
Williams Tower 2800 Post Oak Blvd 7056
Houston Theater District 77002
The Most Common Causes of Car Accidents in Houston
Texas has over 180,000 miles of lanes for interstate highways alone. Because of the sheer number of motorists traveling throughout Texas daily, there is an unbelievable number of vehicle accidents every hour. According to current statistics, there is a reportable motor vehicle accident every 57 seconds in the state of Texas. Approximately 18,000 people were injured in automobile crashes in Texas in one year alone.
There are numerous causes of motor vehicle accidents.
Here are some of the most common causes of traffic accidents in Texas that our Houston car accident lawyers see:
Distracted Driving
You can barely drive down the street in your neighborhood without seeing another driver looking at their cell phone instead of the roadway. The sudden rise of the smartphone, which has enabled instant communication by text, email, and videoconference as well as instantaneous internet access, has become a significant contributor to Houston car crashes.
Even though Texas laws about texting and driving, phone usage is still a significant cause of many motor vehicle accidents. Distractions can include conversations with passengers, tending to children, putting on makeup, or even changing the radio station.
Anything that takes the driver's eyes off the roadway for even a second can cause catastrophic injuries. It only takes a fraction of a second for a distraction to lead to a collision
Speeding
Driving too fast for conditions above the posted speed limit is a factor in many Houston car accidents. Coupled with traffic congestion and, in some cases, increased highway speed limits, excess speed contributes to numerous wrongful death car crashes.
Loss of control of the vehicle, particularly in inclement weather, is often accompanied by traveling too fast for conditions or past the speed limit.
Drunk Drivers
Approximately one in three fatal car accidents in Houston involves a drunk driver. Despite significant criminal penalties, the possibility of exemplary or punitive damages, and an ongoing Texas campaign to educate drivers about the risks of drinking and driving, the problem persists.
There can be as little as a .08 level of alcohol in your bloodstream to be legally intoxicated as far as driving is concerned in the state of Texas. Minors violate the law with any degree of alcohol in their blood.
Not only can you lose your driver's license and potentially your freedom by driving drunk, but the cost of a DWI is also much higher than most understand. If a drunk driver hurts you, call our Houston drunk driving accident lawyers at (281) 587-1111.
Our car accident attorneys can seek personal injury compensation and punitive damages from a drunk driver.
Violation of traffic laws
In almost every automobile collision, someone violated a statute designed to protect Texan drivers. Often, there are multiple violations by a single driver.
These can include drinking and driving, speeding, running a stop sign, failure to yield the right-of-way, and other acts of negligence.
Suppose the traffic law was designed to protect innocent motorists and a violation was the cause of the crash. In that case, an automobile accident attorney may seek a finding of negligence per se in a personal injury lawsuit against the offending driver.
Failure to maintain a proper lookout
Just as distracted driving can lead to catastrophic injuries, failure to maintain a proper lookout contributes to many traffic accidents. Everyday situations involving failure to keep a proper lookout include: running a red light, failing to yield the right-of-way leading to the T-bone accident, and of course, the rear-end car accident.
Following too close
The most significant factor in rear-end accidents usually involves following too closely and failing to maintain a proper lookout.
In Houston's interstates, particularly during commuting time, it is tough for motorists to maintain an assured clear distance between the vehicle ahead of them. In this situation, extra caution is required to avoid a rear-end collision.
Disregarding signals and signs
Whether it is a red light a driver runs, a missed stop sign, or even trying to make the light, disregarding traffic signals is a massive problem for Houston drivers. Accidents at intersections are hazardous if any vehicles travel above 30 mph at the time of the crash. Disregarding a stop sign or a red light frequently happens by choice, but it can also be caused by distraction or inattention.
Common Types of Car Accidents in Houston
A car accident can happen instantly and change a person's life forever. Car wrecks are an unfortunate reality in Houston, as they are on all roadways, and even minor car accidents can cause devastating injuries.
From left-hand turns and rear-end accidents to head-on collisions, multi-vehicle accidents have the potential to inflict real harm. Rollover accidents, head-on accidents, T-bone accidents, tire blowouts, and highway accidents can be particularly severe. When your injuries result from another person's negligence, we can help. Some of these claims are clearer cut than others; for example:
Hit-and-run accidents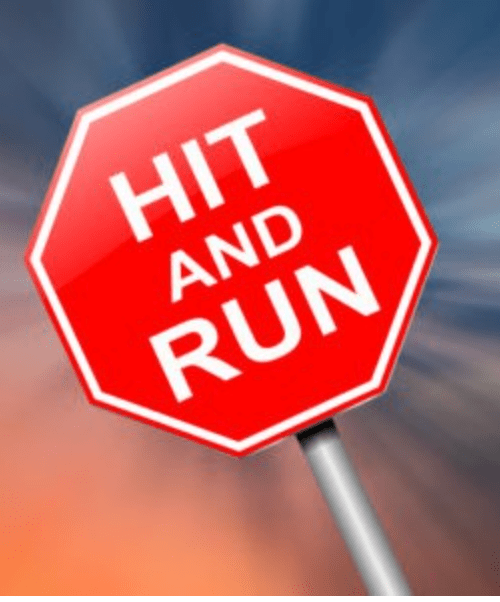 After a hit-and-run, you may need to locate the liable driver. Sometimes, the police can find that diver based on information like the license plate or vehicle make and model.
Any video or photo footage of the accident can make establishing liability easier and allow you to pursue compensation through the other driver's insurance.
Sometimes, reviewing the evidence from a hit-and-run can also help you identify other liable parties. For example, you might have noticed employer information on the side of a vehicle, which could leave the employer liable for an accident caused by that driver.
Your auto insurance policy often includes compensation for accidents caused by a hit and run.
Uninsured motorists and hit-and-run cases
Uninsured motorist coverage can prove incredibly valuable when another party causes your accident. Uninsured motorist coverage is usually a relatively small add-on to your car insurance policy. Still, it provides considerable compensation in the event of a serious accident with a driver that does not carry insurance or, in the case of a hit and run, an accident caused by a driver you cannot identify.
Uninsured motorist coverage and compensation may depend on the type of coverage you carry. It may, depending on the terms of your policy, include compensation for:
Damage to your vehicle
The injuries you sustained in the accident, up to a predetermined amount laid out by the policy
If you have questions about your policy, contact an experienced auto accident attorney.
Rideshare accidents
Rideshare accidents can involve insurance adjusters from the rideshare company, the other driver's insurance, or both.
DWI accidents
Whenever alcohol is involved, the liability factors go sky-high. Reach out to an experienced drunk driving accident lawyer to discuss your rights and options.
Rear-end collisions
Auto accident attorneys see rear-end crashes as one of the leading car accidents causes.
Common situations will include the following:
You slow down or stop at a yellow light struck from the rear.
You are slowing down for weather conditions, and a driver ran into the back of your vehicle.
Traffic in front of you had slowed, and a driver looking at their phone or following too closely struck you from the rear.
A drunk driver strikes your car from the rear.
Most people assume the liability is certain because they were struck in the rear. In other words, the defendant or their insurance company will not contest liability. They don't know that an insurance company lawyer will often contest liability even in clear cases of defendant fault. Houston auto accident attorneys know the defenses an insurance company lawyer will use. A few of the common defenses that we see on an ongoing basis or:
Falsely asserting that you stopped suddenly
Claiming you changed lanes
Getting you to admit it was an "emergency."
T-bone crash at intersections
When one person fails to yield the right-of-way, a T-bone collision is frequently the result. Because the impact will usually be at or near the speed limit, injuries are often severe. The negligent driver may have been trying to beat the light or was not paying attention.
Other types of car accident negligence can be more difficult to prove and will require the help of an attorney or lawyer with experience investigating complex auto accident cases. A car accident lawyer at the Baumgartner Law Firm helps car accident victims and their loved ones navigate the process to a fair car accident settlement so you can focus on what matters most – healing and recovery. We hold the negligent driver and their insurance company accountable.
We handle many motor vehicle collision cases and know what it takes to build strong cases to help our clients receive the compensation they deserve.
Contact Us Today! (281) 587-1111
At Baumgartner Law Firm, our attorneys know how devastating an auto collision can be, especially if you have sustained life-changing injuries. After a motor vehicle collision, you must contact an auto accident lawyer as soon as possible to protect your claim.
At our award-winning personal injury law firm in Houston, TX, we can handle every aspect of this complex legal process, which will allow you to focus on recovering from your injuries and moving on with your life. Contact our top-rated personal injury law firm today to schedule a free consultation, and let us help you hold the at-fault driver accountable for their negligence.
For a free consultation Contact Us Today
Related FAQS
The Benefits of Working with a Houston Auto Accident Lawyer
After an auto wreck, you need someone on your side to handle your claim, ensure the proper paperwork is filed, and vital evidence is gathered and analyzed. You're leveling the playing field when you work with a Houston auto accident attorney. Here are some of the benefits of hiring an experienced Houston auto accident attorney:
When you hire a lawyer for your car accident, you're more likely to win and walk away with more money.
With a car accident lawyer by your side, you'll have someone to protect your rights and claim when the negligent driver starts to blame you.
A Houston auto accident attorney with experience knows how to conduct an in-depth investigation and will gather and analyze evidence to build the strongest case possible.
You'll have protection against the insurance company's pressure to settle for less than you deserve. If an insurance company continues to pressure you, refer them to your lawyer.
You can simply focus on your recovery and ensure you'll have the resources to do it.
You won't have to deal directly with the insurance claims adjuster, your lawyer will handle all interactions, including phone calls, mail communication, and settlement negotiations.
Car accident lawyers have extensive experience negotiating with insurance companies. A car accident lawyer at our firm is familiar with the strategy, secrets, and tactics insurance companies will attempt to use to limit payout or deny a claim. A lawyer at our firm will not allow an insurance company to take advantage of you or intimidate you. A lawyer will know what your claim is worth and will not settle for less.
Because a Houston car accident attorney will handle all communications with the insurance company, you won't have to worry that you'll do or say something that could harm your claim. A lawyer will guide you through this process and advise you on what to do and what not to do. For example, a lawyer will explain the importance of not posting anything about the injury or car accident on social media and the possibility that the insurance company has hired someone to access your social media accounts, even if you have set your accounts to private. A lawyer will discourage you from posting anything that could harm your claim, such as photos of lifting a child or participating in physically demanding activities. An insurance company can use these posts and photos to prove you are not as injured from the car accident as you say you are.
A Houston lawyer will stand by your side throughout this complex legal process, guiding you every step of the way. The personal injury lawyers at our firm have built a reputation for fighting for our clients and ensuring they receive the compensation they deserve. Baumgartner Law Firm has recovered scores of 6- and 7-figure results, and all Texas car accident claims are handled on a contingency fee basis. We only get paid if you win!
How long do I have to file a claim?
Texas law requires the officer to file a police report if someone is hurt or killed in a car wreck or if there is more than $1,000 in property damage.

Often you are in an accident and call the police, but they still haven't arrived after an hour. This forces you to exchange information with the other driver and leave the accident scene. Officers not arriving timely to a crash site is a problem in Houston and Harris County.
However, a report will not be filed if an officer does not show up at the scene. In Texas, you may file a Driver's Crash Report (CR-2) online on the TxDOT website.
How long does the insurance company have to resolve a claim?
Don't expect insurance companies to be fair on personal injury claims. The insurance adjuster's job is to make sure the company pays out as little as it can get away with. If your car has been damaged or if you've been hurt in an accident, you need to file an insurance claim. For property damage claims, contact the insurance company for the driver who received a ticket for causing the crash. The other driver's insurer will need to speak with their insured to determine if they will pay your claims. Also, the adjuster may need to wait for the crash report to be completed and may seek to interview witnesses before deciding to pay. Expect it to take several days to process a claim. Another option is to make a claim with your own insurance company for the property damage. Using your insurance is much quicker and less stressful. If you do claim under your policy, your insurer will seek its money back from the negligent party's insurance company. In that case, you should receive your deductible back when they collect the money. If you were injured in the crash, you must have a local attorney to represent your best interests.
Should I share my medical records with the insurance adjuster?
Without a reputable car accident lawyer fighting for you, you're at the mercy of the insurance company. Hiring a leading personal injury lawyer in Houston to represent you is best.
Should I give a statement to the insurance company after my car accident?
Before making an insurance claim, we suggest tending to your injuries first. You should always seek the medical help you need. We also believe you should not give a statement to the insurance adjuster.
How Much is My Houston Car Accident Claim Worth?
Legal damages in Texas for personal injury from a motor vehicle accident include pain and suffering, medical expenses, lost wages or income, disability, disfigurement, mental anguish, and costs associated with the death of a loved one. See this video for more:
What types of compensation can be recovered in an auto accident claim?
Pain and suffering are only one component of the legal damages in a personal injury case. We help car accident victims and their loved ones hold the responsible party accountable for all of their injuries and expenses. This can include financial compensation for pain and suffering, personal injury claims, emotional distress, non-economic damages, funeral expenses, loss of future income, and more. Mental suffering may include depression, loss of enjoyment of life, and post-traumatic stress disorder. Eligible medical expenses could include:
physical therapy
medical treatment and care for the injured person
medical equipment
bodily injury
recovery process
medical specialist appointments and services
on-going medical care and outpatient care
ongoing expenses
chiropractic treatment
Texas courts don't use the multiplier method to calculate pain and suffering. However, insurance companies may use a variation of the method. The multiplier method takes your medical bills, then multiplies the number by the factor and adds in proven lost wages. You may also be eligible for out-of-pocket costs and property damage – even if the insurance company tries to deny these claims or offer a lower amount than you deserve.
What is the valuation of a car accident claim in Texas based on?
Important claim valuation considerations include:
How bad is the property damage? Was it a severe impact or a fender bender?
What are the treating physicians saying about your diagnosis and prognosis?
Was there any delay in receiving medical attention?
What are the objective findings in medical testing?
What were the circumstances surrounding the accident? Was drunk driving a factor?
Was a commercial vehicle involved?
Is long-term medical care necessary?
What is the insurance coverage for the at-fault driver?
Did you give a recorded statement?
What are the opinions on the accident report?
One of the variables for the insurance company to consider is who your lawyer is. Proof of each damage claim must be presented, and the kind of proof you have will impact a case. Objective findings in medical tests help, as does the testimony of treating physicians. Hiring an experienced Houston auto injury lawyer is important in ensuring you have the best proof possible and get the best settlement.
What is the average settlement for a car accident in Houston or Texas?
How Much Does It Cost to Hire a Car Accident Lawyer?
When you work with us, it costs nothing upfront. Baumgartner Law Firm agrees to take serious injury claims on a contingency fee basis. That means that our pay is contingent upon you receiving money. We receive our fee out of the settlement paid by the insurance companies. There is no out-of-pocket expense for you to hire Baumgartner Law Firm as your attorney. We advance litigation costs to develop your personal injury lawsuit.
What are the most common types of car accidents in Houston?
Rear-end Crash Accidents
Head-on Car Accidents
Ride Share & Taxi Crashes
Car Accidents Involving a Bus
Car Accidents Involving a Motorcycle
Car Accidents Involving a Semi Truck
Car Accidents Involving a Drunk Driver
How can I obtain a copy of my Texas traffic crash report?
Accident scene
vehicle damage
crash scene
In Texas, you can file a Driver's Crash Report (CR-2) request online on the TxDOT website. If the other person is at fault, we recommend that you wait for the officer to arrive at the scene. Having the officer prepare the report is better than you filing a report online at a later time. A copy of the report can also be obtained through the Houston
Police Department
, and you can also
check for incident updates here
. While your online report will not be helpful to your injury claim, the police-prepared report may help.
What information do I need to provide my car accident lawyer?
You can help us help you by providing the date of your car accident, the general location of the crash, the police case number, any photographs of the scene and injuries, and other key information at your consultation. See this comprehensive list of information you should provide your car accident attorney for more.
What should I do after a car accident?
Do you know what steps to take immediately following a car accident? It's not uncommon for the aftermath of a car wreck to be a chaotic, confusing scene. Always remember that tending to your injuries and getting medical help is the #1 priority. Print and keep a copy of
this Houston Car Accident Checklist
in your wallet or glove box so you'll know exactly what to do in the critical moments immediately following a car wreck. Check out this list of Dos and Don'ts, as well. And of course, give us a call if you have any questions.
Related
Practice Areas
Client
Testimonials
Thank you
for a job well done!
"I can never express how grateful me and my family are to Greg Baumgartner and his team of truck accident lawyers in Houston. He took care of our injury case and got us a great settlement. Thank you for a job well done!"
- R. G. Client
Houston Personal Injury Victim
"I was hit in the rear by an 18 wheeler and was lucky enough to have found Greg – I was overjoyed with the results and highly recommend him."
- Raymond
Houston Personal Injury Victim
(281) 587-1111
FOR A FREE CONSULTATION
REQUEST A FREE CONSULTATION!